Greetings!!

The environmental sensitivity of the Ethel Walker School property is increasingly recognized by various local and national environmental groups, including Farmington River Watershed Association, Rivers Alliance, Sierra Club and Trout Unlimited. Big issues for these groups are the water resources associated with this land, including wetlands, a trout stream and a major drinking water aquifer (see Fig. 1).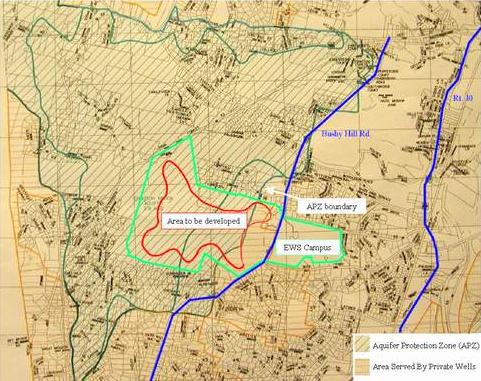 Fig. 1 This image shows the Aquifer Protection Zone (APZ) for the Stratton Brook Aquifer. EWS is pursuing a housing subdivision within the APZ.

Because of the aquifer, the Connecticut Department of Public Health contacted the Ethel Walker School ten months ago - June 2005. Read this letter here. They again contacted EWS in December 2005. Read this second letter here.

Regulations concerning water lands were highlighted in a statement submitted by Rivers Alliance to the Connecticut Council on Environmental Quality in February 2005. Read this statement here.

See additional documents, letters and statements here.

Conservation is the solution! Transferring the development rights protects the water for all and keeps the school campus and equestrian land intact. Let's help the Ethel Walker School save their land and the environment. Donate now!.

Next week -

Keep the Woods at Open Mike Night
Peaberry's Cafe, 712 Hopmeadow St.
Wednesday, April 12
6:30-9:00 PM

Join us for a fun evening!

Keep The Woods!