Original paper
please share on social media! We need public education on the benefits of nature preserves:
---
W. R. Moomaw, S. A. Masino, E. K. Faison, Intact forests in the United States: Proforestation mitigates climate change and serves the greatest good.
Frontiers for Forests Global Change 2, 27 (2019).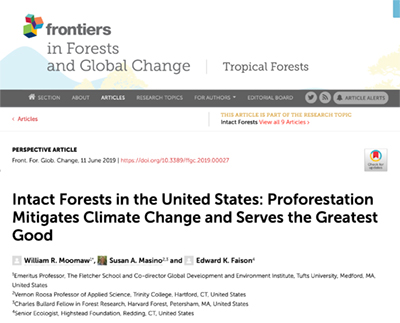 ---
News Release:
Growing existing forests essential in mitigating global crises
Posted on August 13, 2019 in Environmental Sustainability Featured News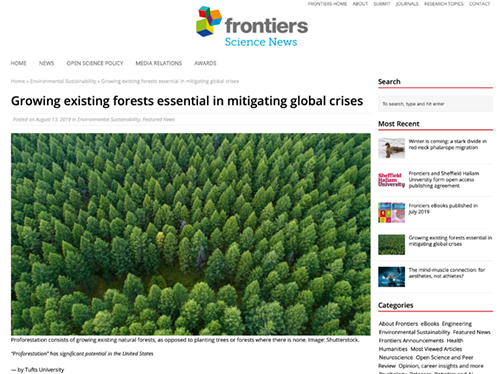 ---
Additional news and references:
News release from Trinity College: